Launch Series 62 – ASX 200 – Offering Leveraged Upside & Enhance Breakeven Feature
A summary of the key features are as follows:
Features
Launch Series 62
Reference Asset/Index
Australian Equity Market as measured by the S&P/ASX200 Price Return Index
(exclusive of dividends) (ASX:XJO)
Potential Performance Coupon
Yes, there is potential for a Performance Coupon payable at Maturity based on the
Index Performance, subject to a Zero Break-Even feature and 35% Performance
Cap
Zero Break Even feature
Yes, investors will at least break-even on their Total Investment Cost so long as
the Index Performance is positive at Maturity (i.e. greater than 0%)
Performance Cap
Yes, the maximum Performance Coupon that can be paid to Investors is 35%
Currency Exposure
No
Limited recourse Loan
Yes, Investors borrow 100% of the Investment Amount
Investment Term
2 years
Annual Interest Rate on Loan
6.425% p.a.
Application Fee
1.1% including GST
Total Investment Cost
13.95% (payable upfront)
Margin Calls
No
SMSF Eligibility
Yes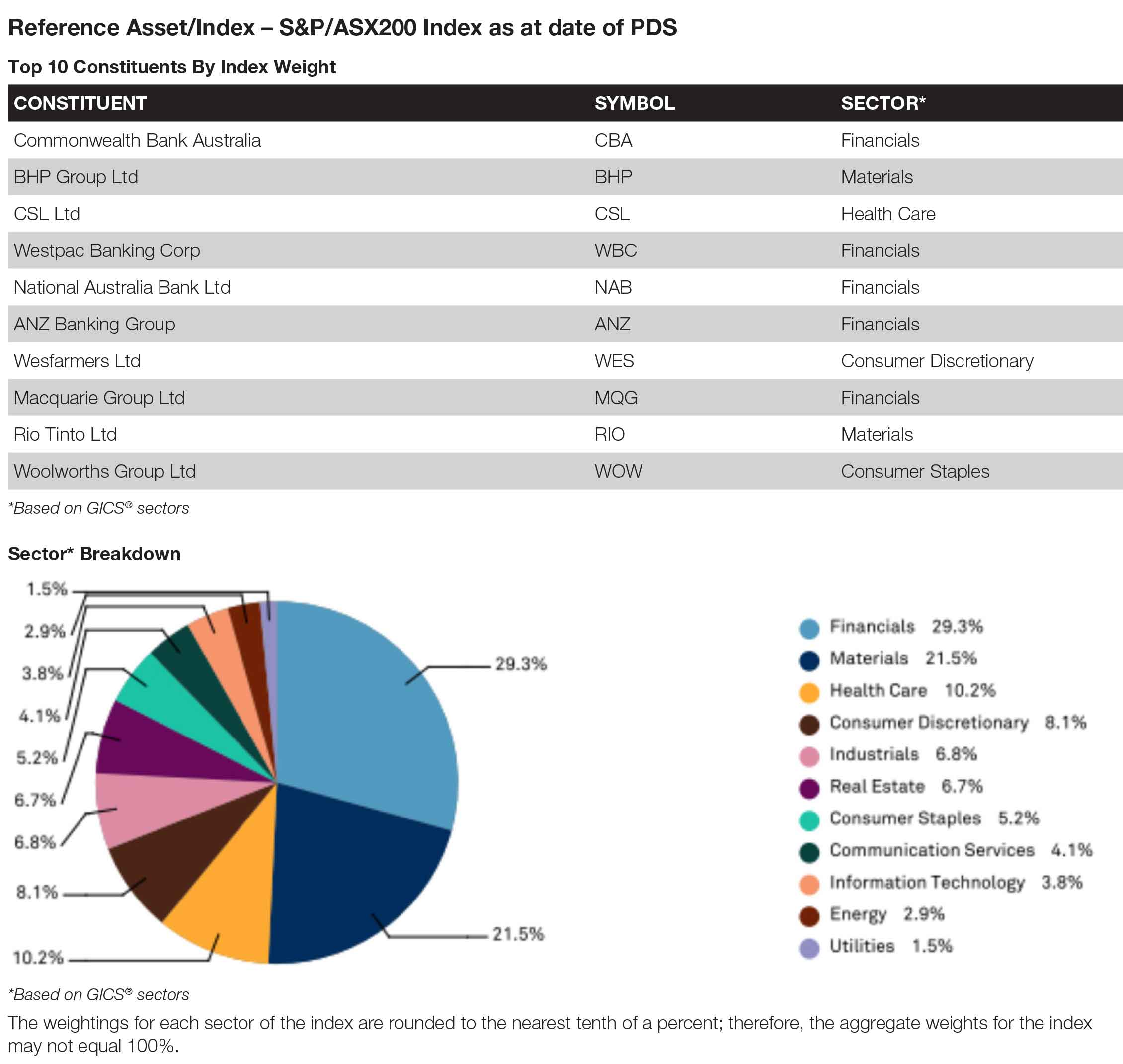 Cashflow Examples as follows:

Before investing, please read the key risks outlined below:
Key Risks include:
Your return (including any Performance Coupon) is affected by the performance of the Index. There is no guarantee that the Index will perform well.
There will be no Performance Coupon payable if the performance of the Index is negative at Maturity and Investors will suffer a 100% loss;
There is no guarantee that the Units will generate returns in excess of the Prepaid Interest and Fees, during the Investment Term. Additionally, in the event of an Investor requested Issuer Buy-Back or Early Maturity Event, you will not receive a refund of your Prepaid Interest or Fees.
Gains (and losses) may be magnified by the use of a 100% Loan. However, note that the Loan is a limited recourse Loan, so you can never lose more than your Prepaid Interest Amount and Fees paid at Commencement.
Investors are subject to counterparty credit risk with respect to the Issuer and the Hedge Counterparty; and
The Units may mature early following an Early Maturity Event, including an Adjustment Event, Market Disruption Event or if the Issuer accepts your request for an Issuer Buy-Back.
Please refer to Section 2 "Risks" of the Master PDS for more information.
Launch Series 62 offers investors the ability to gain 100% leveraged exposure to the ASX200 over a 2-year period. The investment provides enhanced exposure to the ASX200 with minimal upfront capital, leveraged upside and known downside risk which is enhanced by a unique zero breakeven feature.